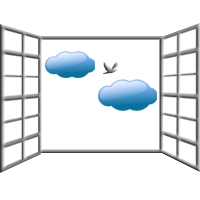 Indoor Air Quality
Ductwork • Air Filters • Clean Air
Indoor air quality (IAQ) can have an important impact on your health as indoor air can be 5x more polluted than outside air. Your air ducts and heating and cooling equipment could be housing and spreading bacteria, virus, mold, dust mites, pet dander and more. But don't panic. Tidewater Mechanical LLC has the solutions to make you home's air safer and healthier. Call us today at (757) 395-4990 to schedule an appointment to discuss which solutions will best fit your home.
Our IAQ Solutions:
Dehumidifiers

In order to make a room comfortable in hot, humid climates, an air conditioner must lower the indoor humidity level as well as the air temperature. If an air conditioner fails to lower the humidity adequately, the air will be cool, but will feel uncomfortably damp.

Duct Cleaning
High Efficiency Filters
Humidifiers
Duct Sanitation
We offer the following air treatment solutions for:
Allergies
Bacteria
Chemicals
Dust
Dust mites
Germs
Indoor air pollution
Mold
Odors
Pet dander
Pollen
Smoke
Viruses
What are the different products used to improve Indoor Air Quality in my home?
Polarized- Media Air Cleaners
Whole house air cleaning can be achieved using polarized media filters. Improve system efficiency with far better air filtration using polarized media filters.
Pros of using Polarized media filters
No duct modifications required. 1? filters fit into traditional filter racks and grilles.
97% efficient a .3 microns vs. on first pass vs. 99% efficient at 18 microns for leading pleated allergen filter
Improved system efficiency low pressure drop, less restriction of .1-.2 inches of water column vs. .5+ inches of water column of restriction
Patented carbon media efficiently removes orders caused by cooking, smoking pollen dust and other airborne contaminant that typical allergen filter do not catch
Does not produce ozone
Will not create ionized particulates that will collect on the interior of your home
Lifetime warranty on power head
Easy maintenance filter only require filter changes every 3-4 months depending on environment
UVC System
Solace Air UVC Lamp installs directly into your central air system typically with little no duct modifications. The UV amp is effective in killing airborne pathogens such as bacteria, viruses and mold. The DNA of living organisms is altered to prevent reproduction.
lamp operates at 180 micro watts while competitors typically operate at 50 micro watts
lifetime warranty on ballast